Calendar Module
Calendar section helps user to create new event, holiday, exams and more. Admission can simply add events and make it shared within its community. Note that all added events and holidays will be automatically shared one parents and staff interface on the Mobile App.
Steps how to use this section:
1- Go to calendar in the main left menu, the calendar page will be opened showing Month, week and day view.
2- User can start adding holidays, exams and any other event related to school by selecting the needed days. A new window will be opened allows to add event information and description as shown in the figure below.
3- Title and color should be added in order to proceed saving the event and publish it.
4- More information can be added by user in the event description, such as adding more text and images.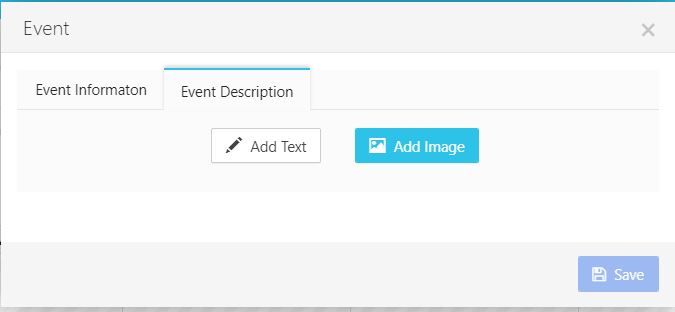 5- Finally hit save to save the event.
6- Calendar will be available for all users on both Web and Mobile versions. Moreover, it can be printed.