In this section user can add new groups, edit and delete groups. Groups can be consists of students, staff and parents.
Steps how to use this section:
1- Go to group module to view all available groups. Admin can add new groups, and edit the available groups or delete the useless groups.
2- User can select specific group and go to Actions to view group settings and options.
3- Here, user can add students, parents or staff to group from the action corner as shown in the below figure.

4- When user clicks the Add button, he will be redirected to the needed page whether its parent, student or staff. In the below figure we have an example about how to add.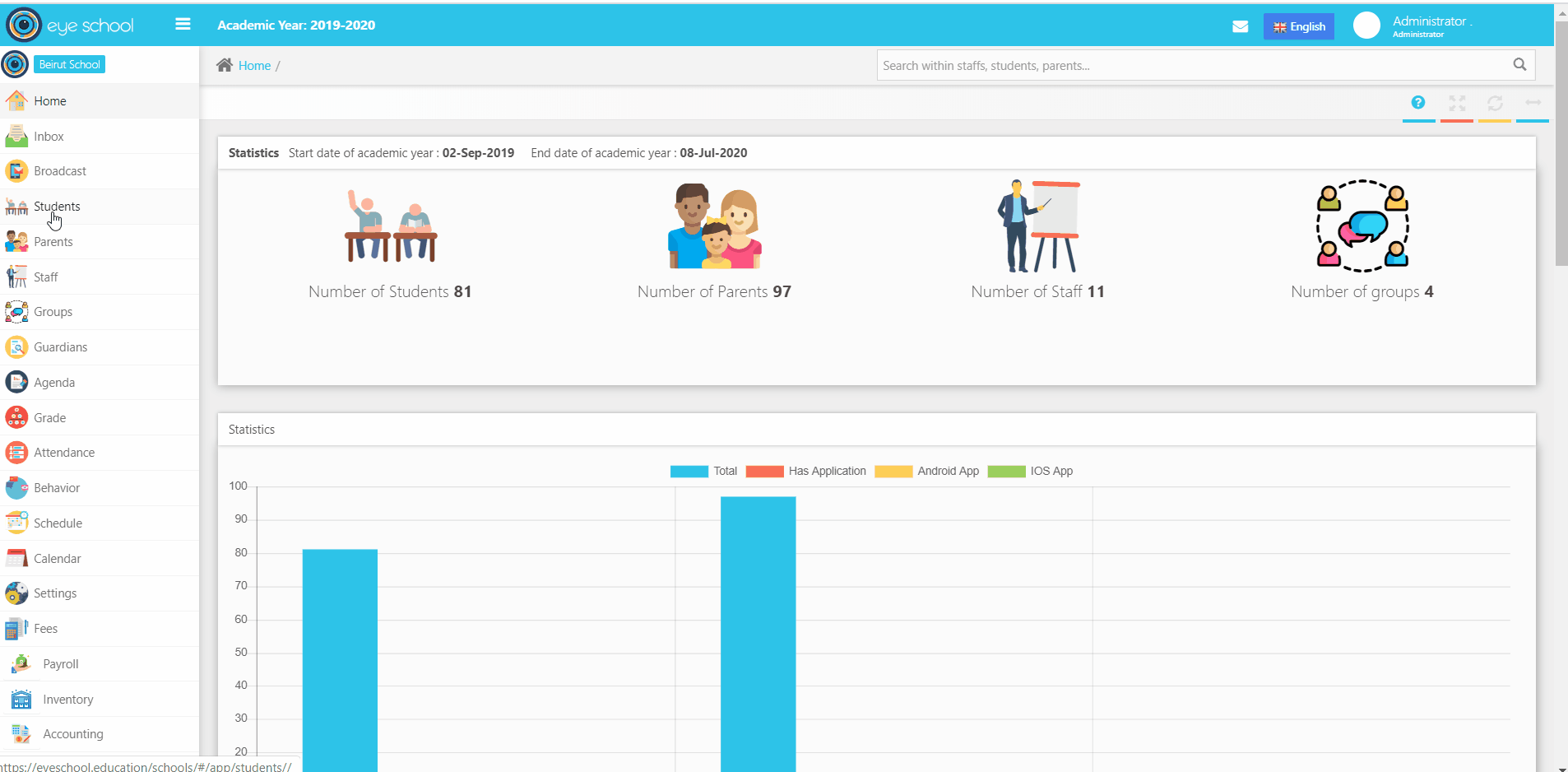 5- Broadcast by App to the group, select the broadcast method and then select the recipients you want to broadcast as shown in the figure below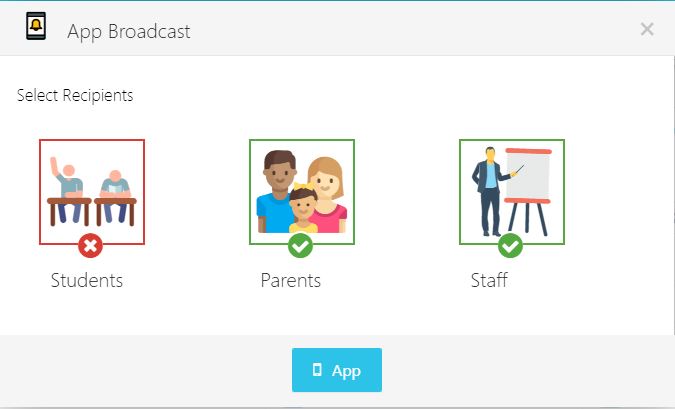 6- After that, user will be redirected to create the message, and can add text, images or files and hit next after writing the needed message.
7- Finally, the user will be able to check up message and recipient before proceeding to finalize the broadcast.
8- Message will be send after hitting the send button.