Move students section allows user or administration to make a bulk move for students or select specific classes and section to move to the next academic year. User have to create first the new academic year and import structure in order to make this move.
Steps and cases how to use Move Student Section:
1- Create new Academic year with its structure in Academic year section as we explained in the previous section.
2- Then go to the Move students section, a new page will be appear as shown in the figure below.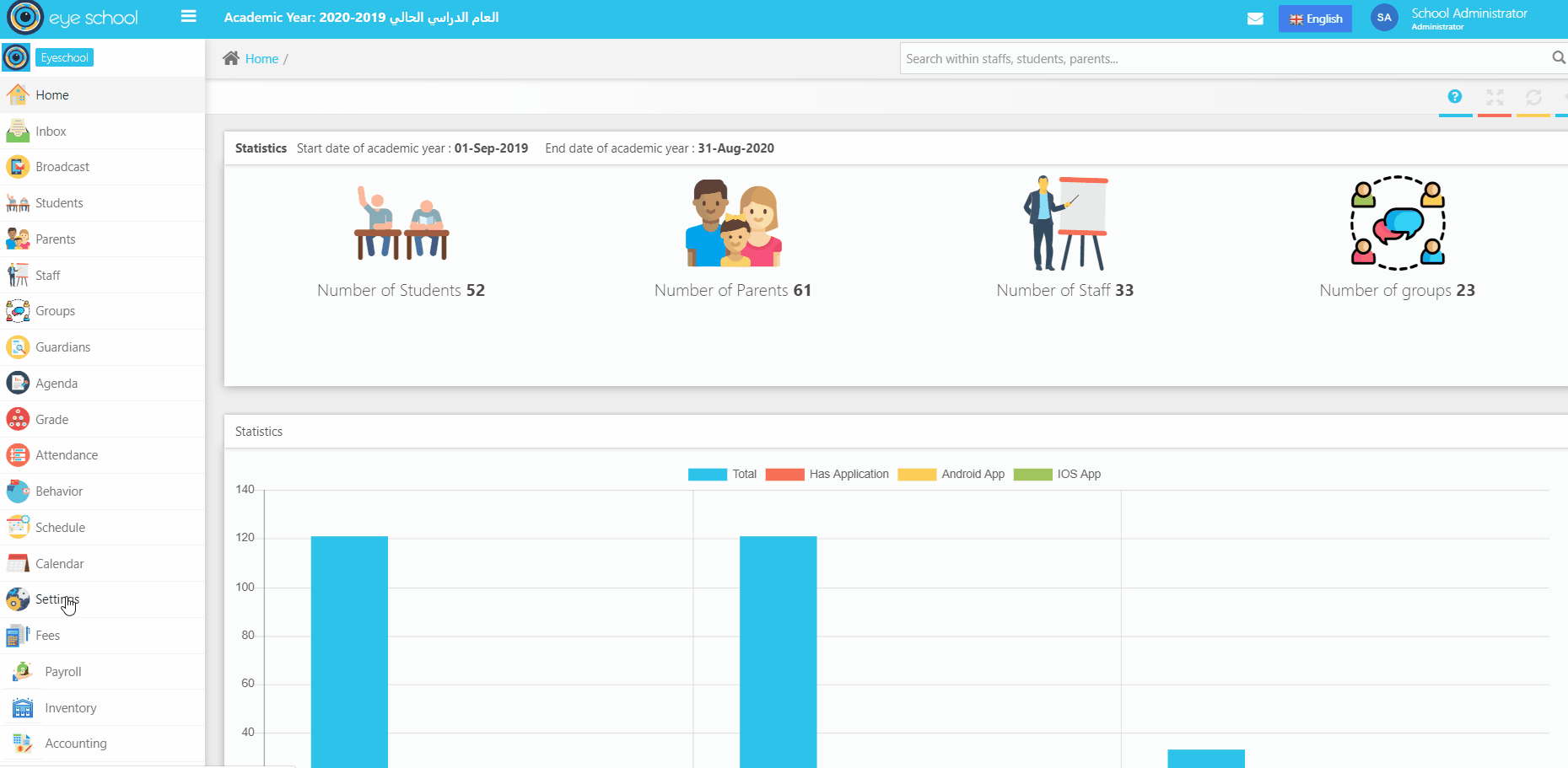 3- You will see in this page 2 columns, 1 named Source to be sure from which academic year you want to move students and the other column named Destination to know which is the destination academic year and class.
4- Select Source Academic year and Destination Academic Year.
5- Check all cycles or classes that you want to move to the new academic year
6- Select the destination Cycle, Class and section for every destination class.
7- Finally press Move student and the process will be completed.
There is another way to move students from one academic year to another:
1- Go directly to class.
2- Select student you want to move to the new academic year.
3- Go to Actions on the upper right side of class as shown in the figure below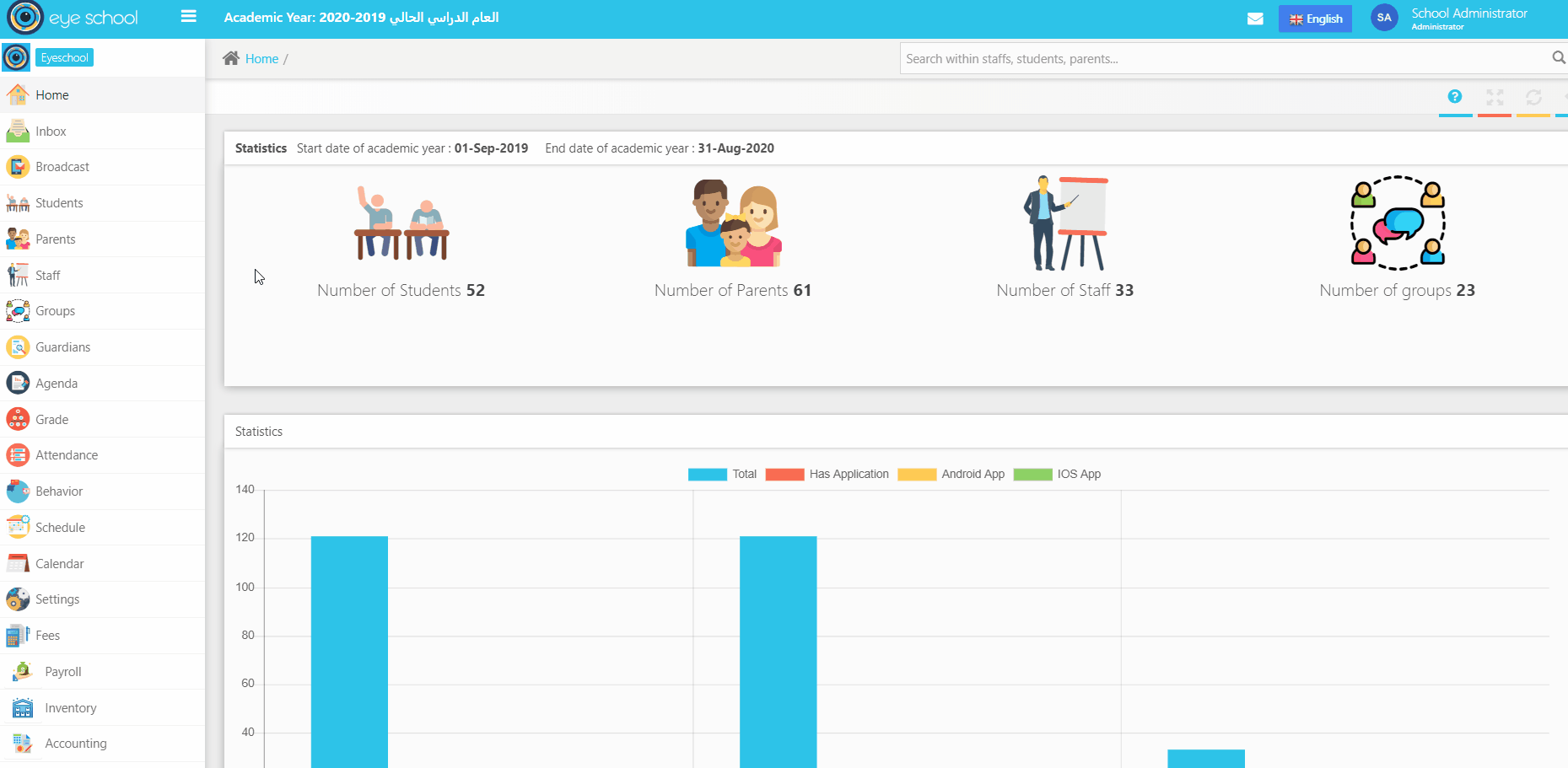 4- Select move students.
5- A new page with Move to Class Title will be opened with number of selected records.
6- More options will be shown in this page that helps users to select the destination class and section in the new academic year.
7- User must select Academic year, Cycle, class, Section and switch on Student result if he wants to change pass mark from 10 to any other value upon to administration decision.
8- Finally hit save to finish this process.