It is using to add evaluation student's marks in print grades. which you can add many of conditions of evaluations and assign to classes. then the system will automatic get evaluation of students after valid evaluations conditions of the class. the services it will show in settings of the system:
Steps and cases how to use Evaluation Degrees:
1- To create a new evaluation degree, click on the add button to open new window and start adding the record you want by entering the first condition, operation type, second condition and description. Then save to finalize this step.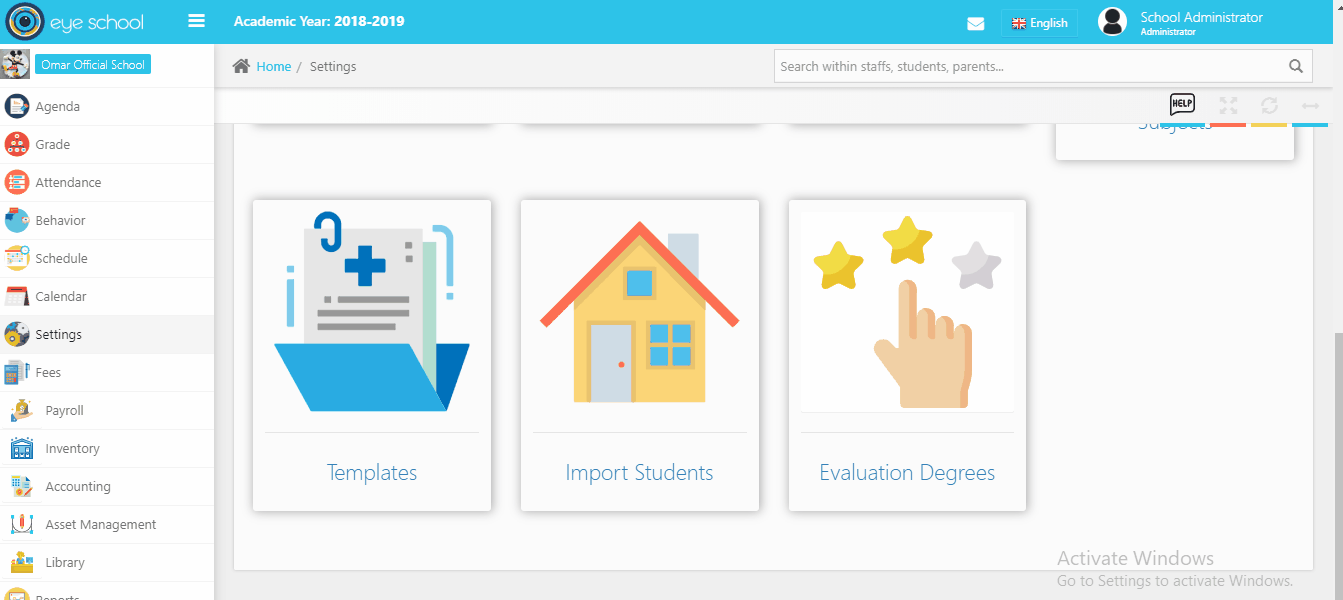 2- You can edit or delete a specific template or record by selecting the record and go to Actions to select whether to edit or delete it as shown in the figure below.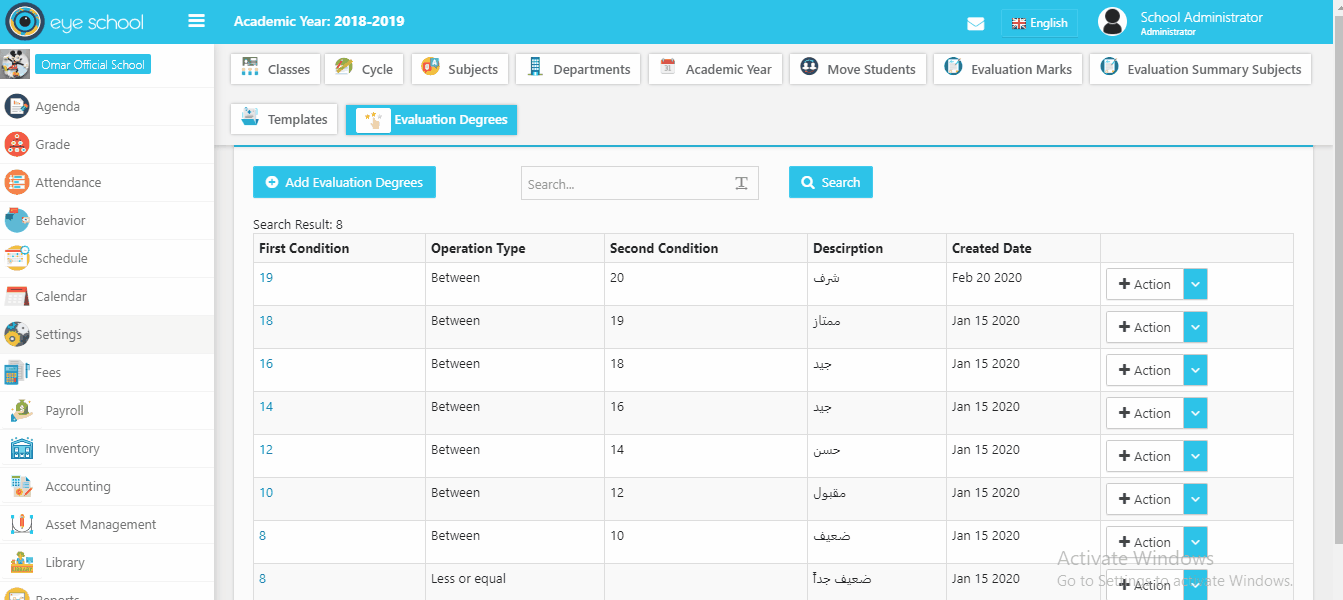 3- The user will assign each evaluation degree to class by user button ("Assign evaluation degree").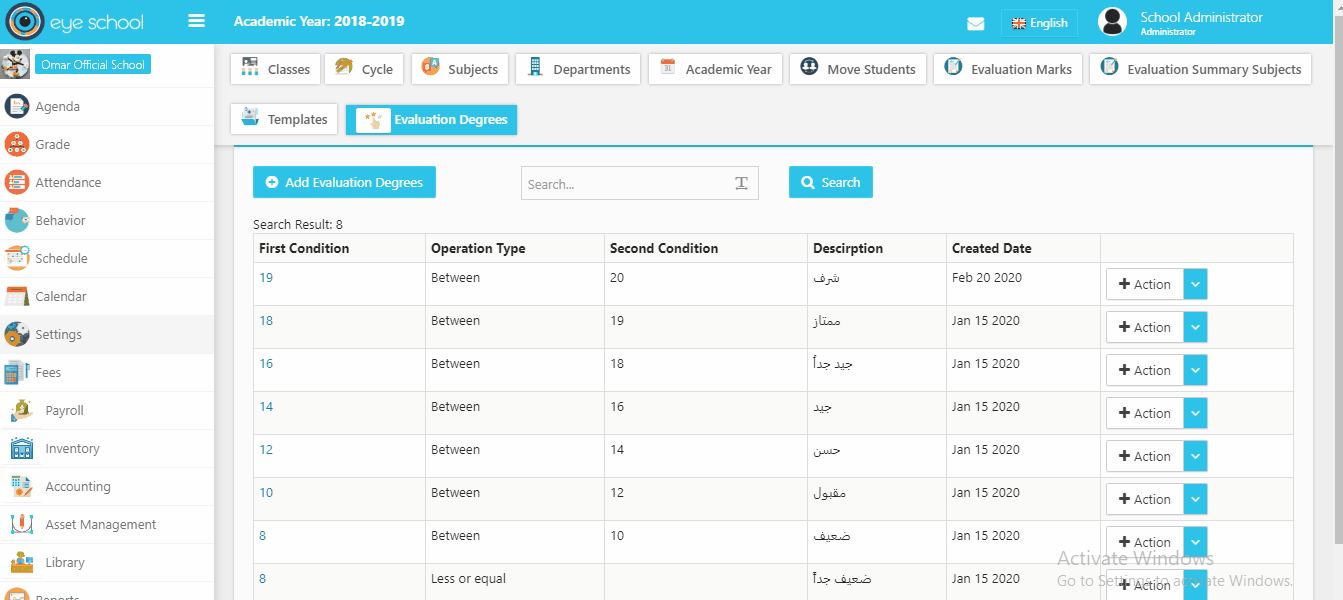 4- To view the evaluation degrees for the students, we add new option in print marks (module: Grades). When check the option, it will show in student grades letter