Evaluation marks section allows admission to add specific marks to use in evaluation grade system in student mark, these can be used by teachers in student evaluation mark to select one of the list of marks instead of insert any value.
Steps and cases how to use Evaluation Marks:
1- To create a new evaluation mark, click on the add button to open new window and start adding the record you want by entering the Title, Body. Hit save to finalize this step.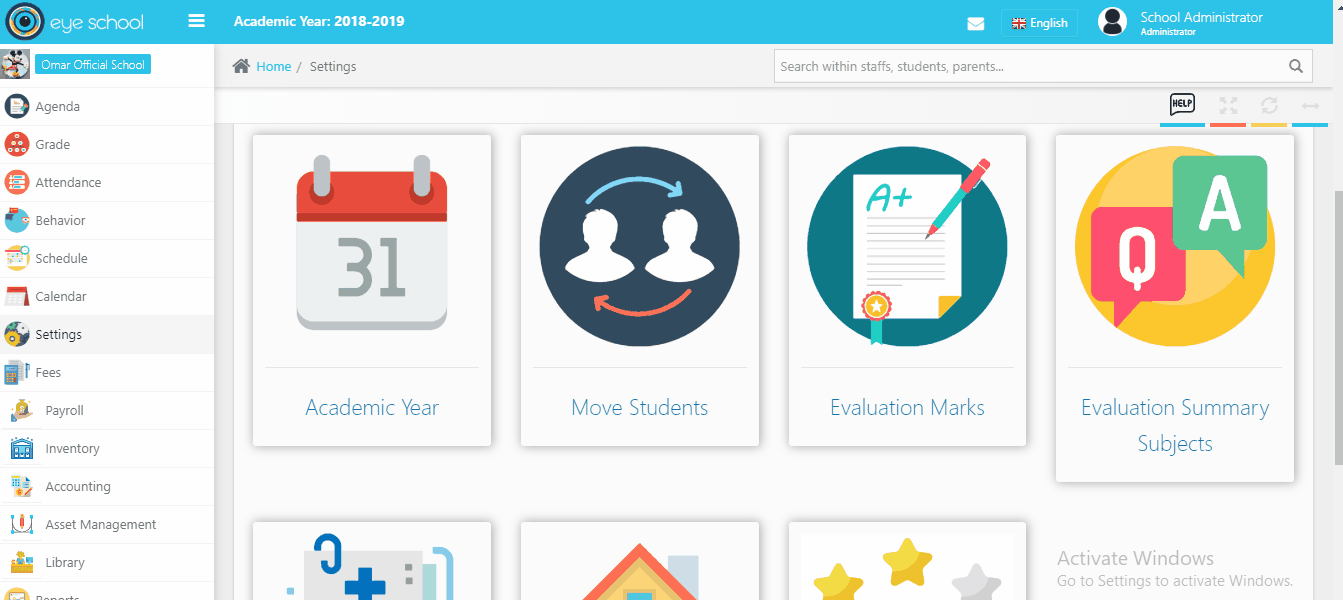 2- You can edit or delete a specific evaluation mark or record by selecting the record and go to Actions to select whether to edit or delete it as shown in the figure below.
3- You can click in the where it used in the page to know related this page with evaluation grade system.