This page helps you to assign employees to templates which you created before in the previous page's salary template and hourly template, so that it is easy to assign some of employees to one template.
Steps and cases how to use manage salary:
1- Assign employee to a template:
You can assign one student to template using action button and select edit or click in the name of student.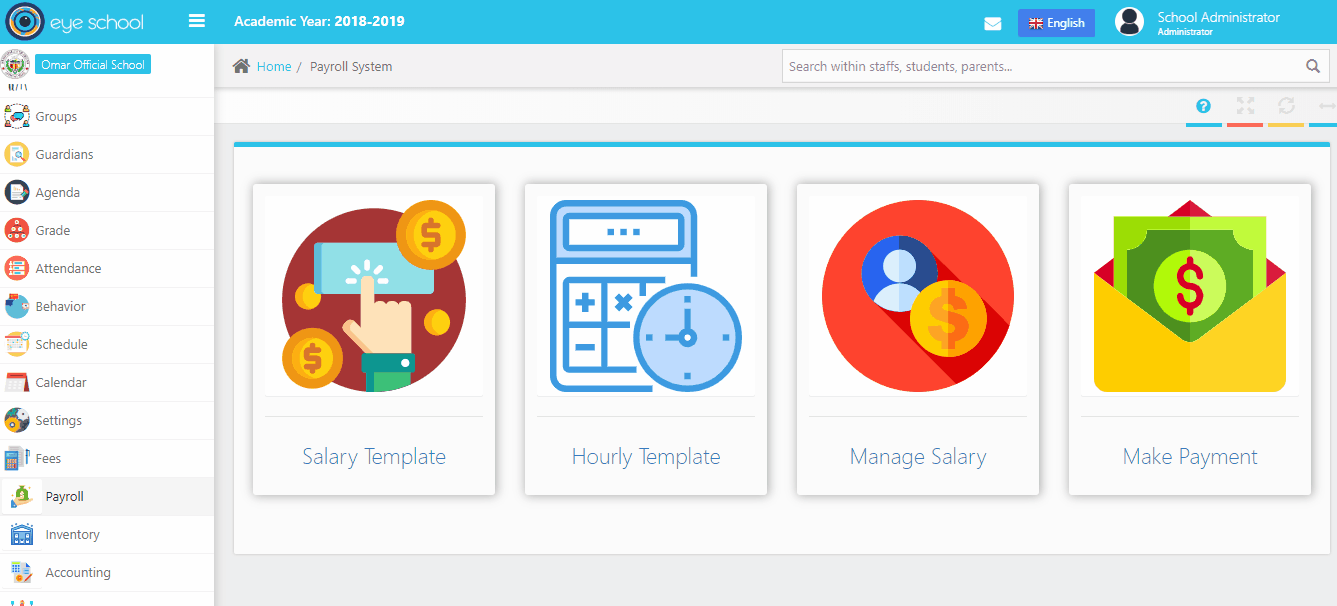 2- Assign multi employees to one template:
The user can select many of employees and use the (Assign Template) button to open new popup window and choose one of the templates.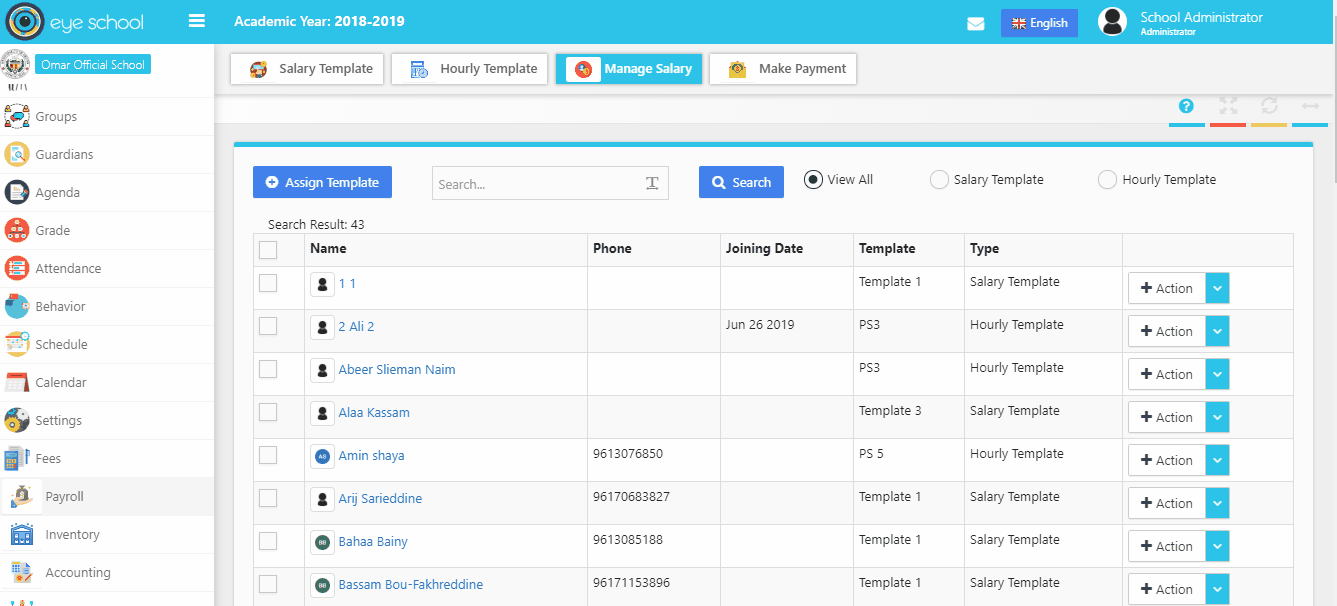 3- Filter employee by template selected:
It is available to filter your employees and know the type of template for each one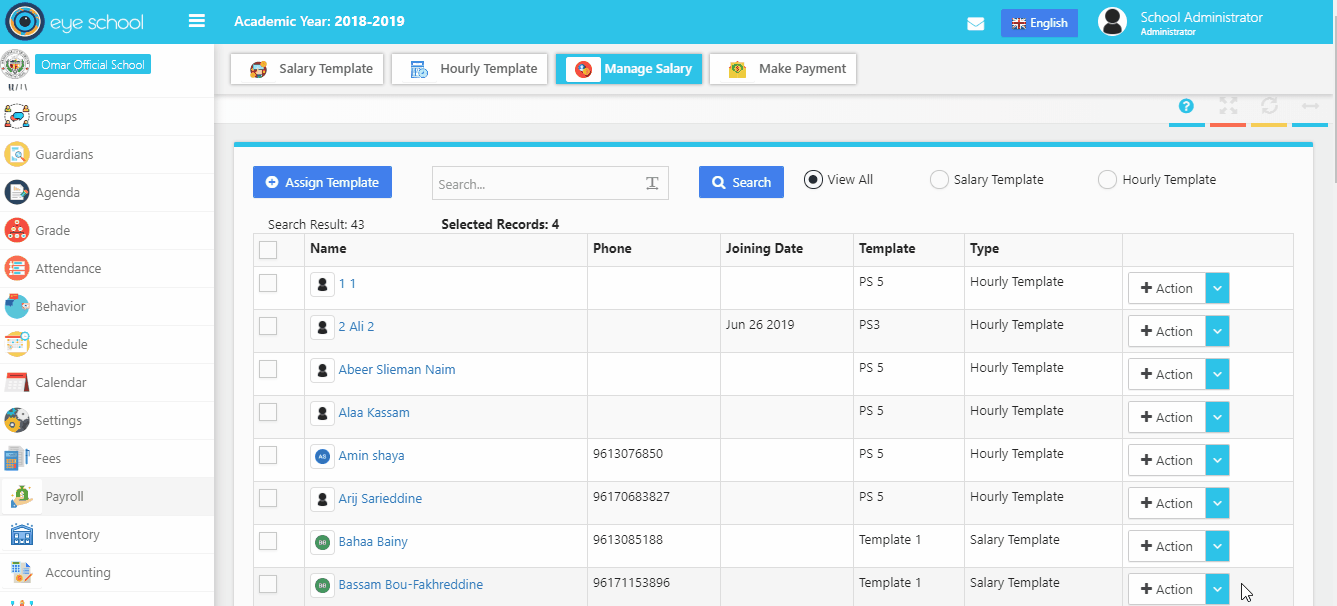 4- View Profile:
The system allows to view employee profile of template selected to know more details about. You can see an example below: