When the student entered his/her account and opens the agenda page, there is a new button added to show students homework (View homework).

When the student presses the button, it will open a new page contains all homework required, this page contains:
 If the homework requires a reply from the student:
It will be divided into two sides (teacher homework and student answer). on the student side, the student can write his/her answer to the homework and upload the file.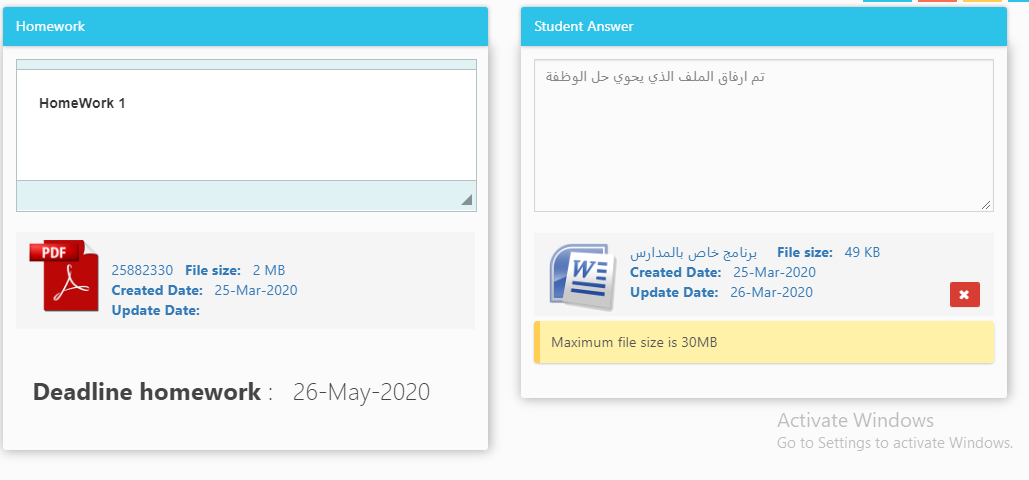 If the homework does not require a reply from the student:
It will have one side to the student who can read the teacher text and download the attachment if it exists.

When student answer and press  the save button:
it will show a progress bar in the bottom shows details about the file and when the system is finished saving the homework, it will show confirmation message to the student.
Please show the video below to more details: