This report is similar to mark report in the numeric grade system, which views specific subjects as horizontal layout with ability to print it.
Steps and cases how to use student payments page:
1- Define specific subjects to view in evaluation summary:
The administration should create subject in this page to be available on the evaluation summary.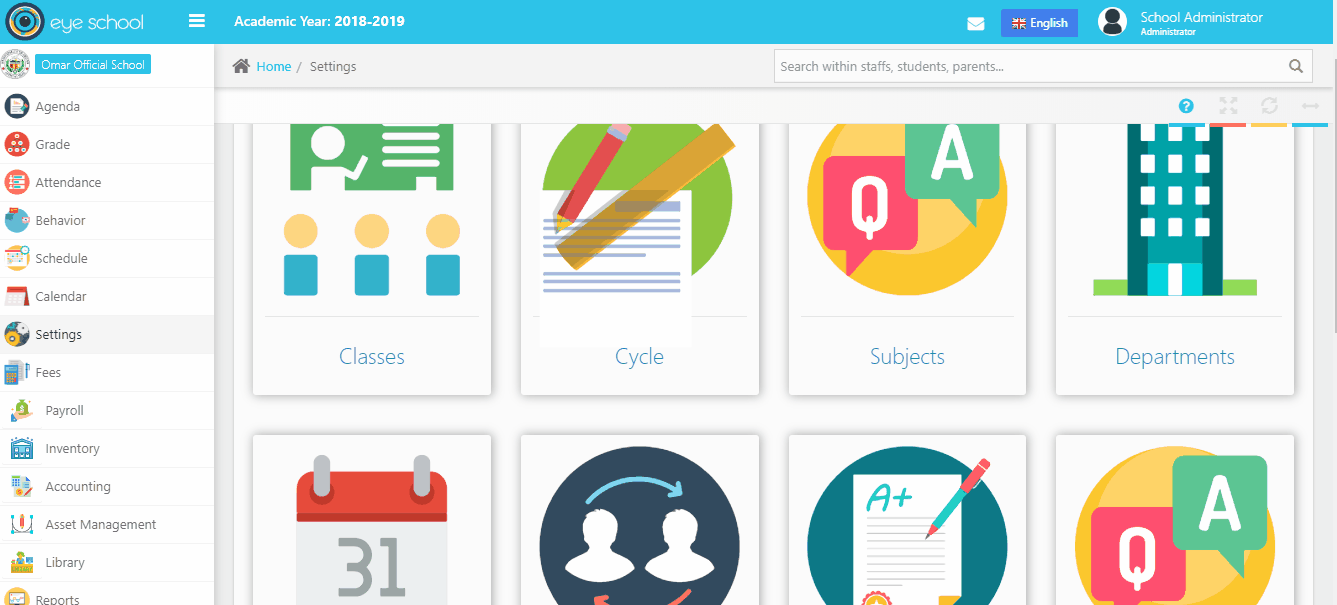 2- Insert marks for list of students:
The administration can insert marks for list of students.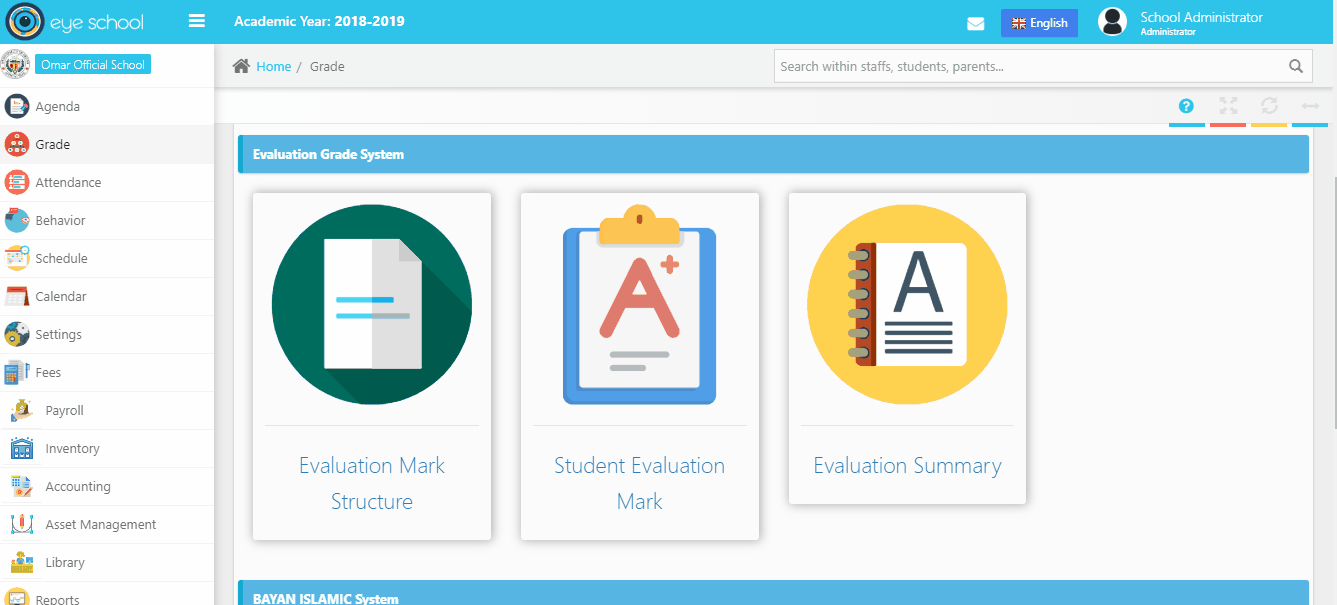 3- Print evaluation summary report:
There is template print student's marks as horizontal layout.