In this section user can control all activities done in the system by all users. Admin has the ability to set custom range of days and select staff name.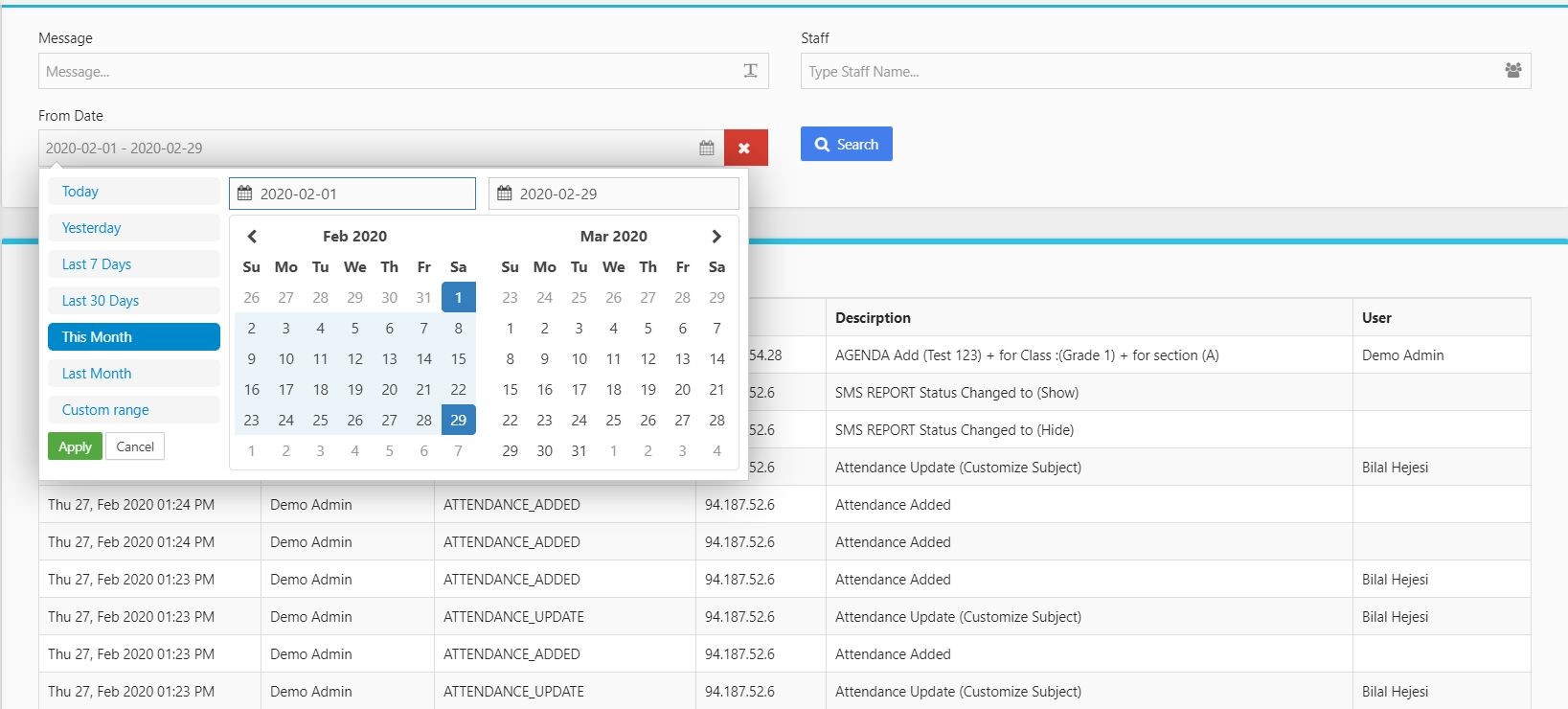 Steps and cases how to use Activity Log Section:
Go to Activity Log.
Set the period you want to control.
Add staff name if needed
Hit search to get all data.
Data will be previewed in a tabular view that shows the following:
Date,
Updated By (shows the user who updated this activity – Admin- teacher).
Activity (show title of activity such as – ATTENDANCE_ADDED – BROADCAST_APP – BROADCAST_EMAIL – Add Staff with Class ….).
IP address will be shown (192.168.0.11).
Description (shows more details about the activity).
User (user who set the activity).