In this section user can:
View all added agendas by teachers or coordinator and can go in details for every day and period.
Admin can have the ability to view and track who from the parents and students viewed the agenda.
Admin can know whether the agenda is published by teachers or not.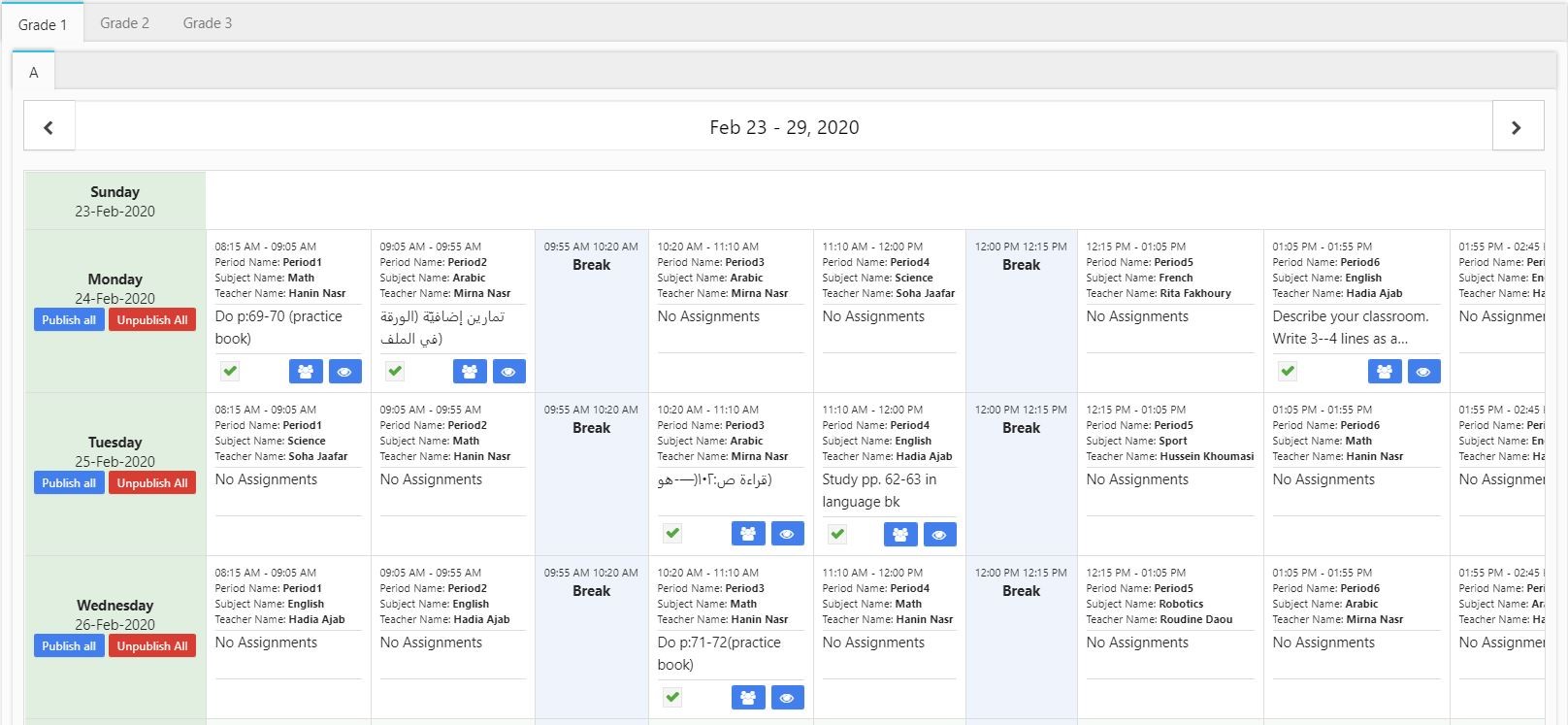 Steps and cases how to use Agenda Report Section:
Go to Agenda report, a new window will be appear showing many details.
Click on date to switch to view needed date.
Press the following button to get who viewed the agenda from parents and/or students.
Go to  to view the agenda.
The check box section allow the admin to know if the agenda is published by teacher and coordinator or not