Email report allow the administration to track all sent messages from the system and it could have the ability to know the list of all recipients.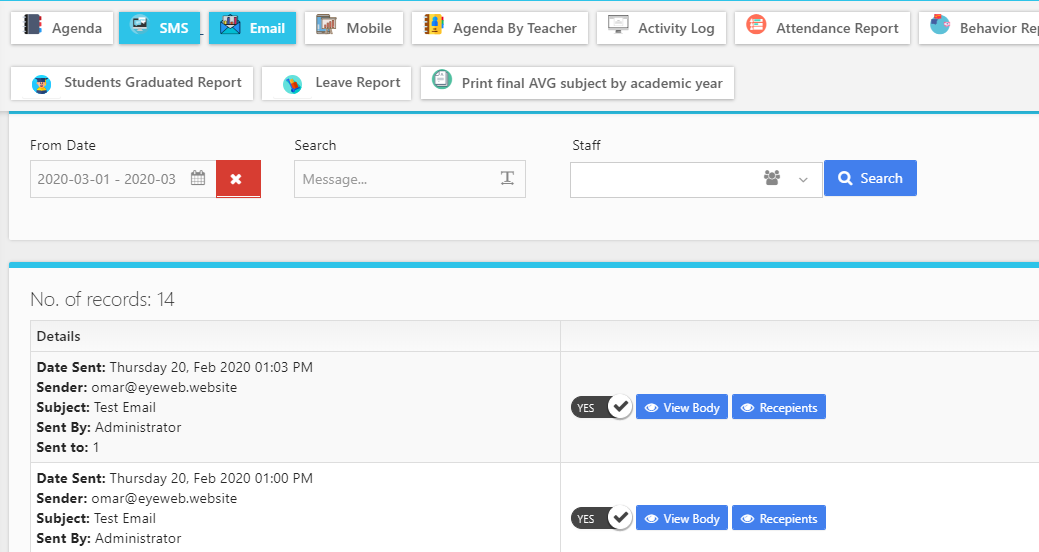 Steps and cases how to use Classes Section:
In order to get email report,
Go to email report
Select the duration (you have many options to select).
You can even insert teacher name and then hit enter to get the result.
All results in the including date will be shown. Admin can view all messages, details with (date sent, Sender, sent by, sent to and credit. User can even click the recipient button to view to whom this message is delivered. User have the option to turn this message ON or OFF to make it hidden on users' screen.
Print Email report template
You can print the Email report template, with ability to select which kind of the details to showing in the report.