Notification section allows the administration to communicate with Staff, parents and students who have the application installed on their mobiles.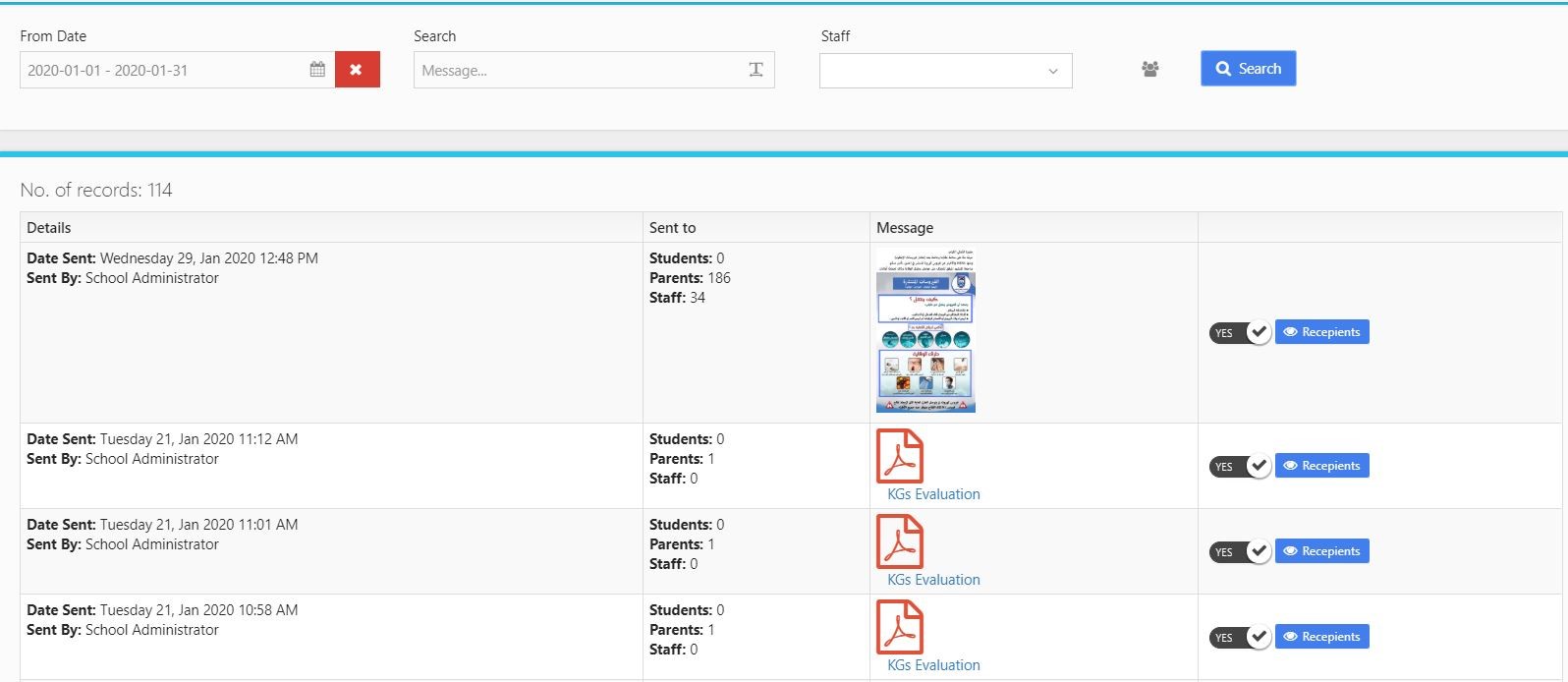 Steps and cases how to use Notification Report Section:
In order to view notification report,
Go to Notification Section
Select the date (you can select custom range) and hit search to get all results.
Data will be previewed in a table design that shows notification details, recipients and message. Notifications can be shown or hidden on recipients mobiles by turning it ON or OFF from the school administrator.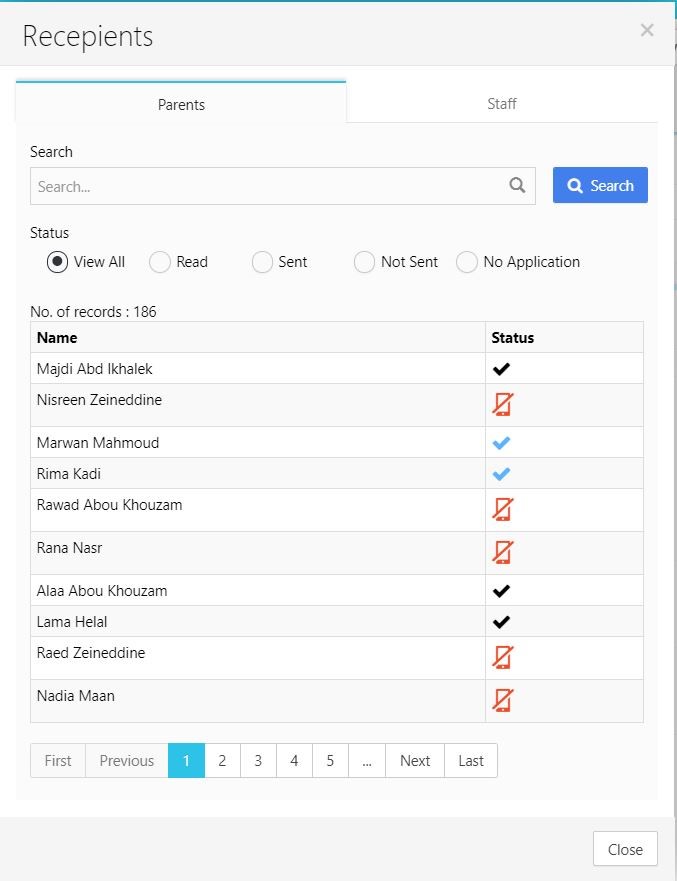 4- Admin have the ability to know who have installed the application from parents and staff, who received the notification, who read it and who didn't install the app yet.
5- Print App report template
You can print the App report template, with ability to select which kind of the details to showing in the report.