In this section Admission will control whether the agenda is published or still unpublished by the teacher.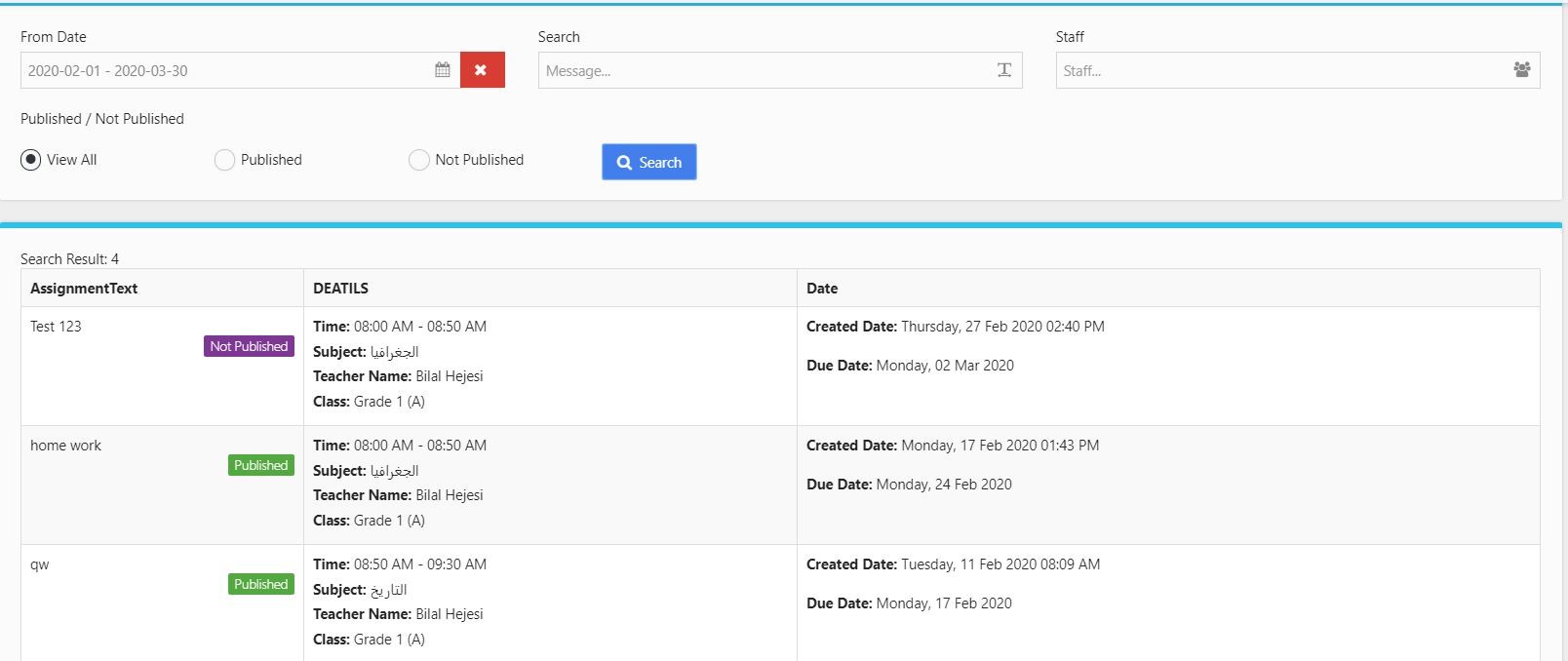 Steps and cases how to use Agenda by Teacher Section:
In order to view Agenda by teacher report,
Go to Agenda by teacher Section
Select the date (you can select custom range) and hit search to get all results.
Select Publish or not published and hit search to get all data.
Data will be previewed in a table design that shows Assignments Text and status (published or not), Details and date, as sown in the figure above.