In this section user can view student behavior report and analysis data by using result of the report as shown in the figure below.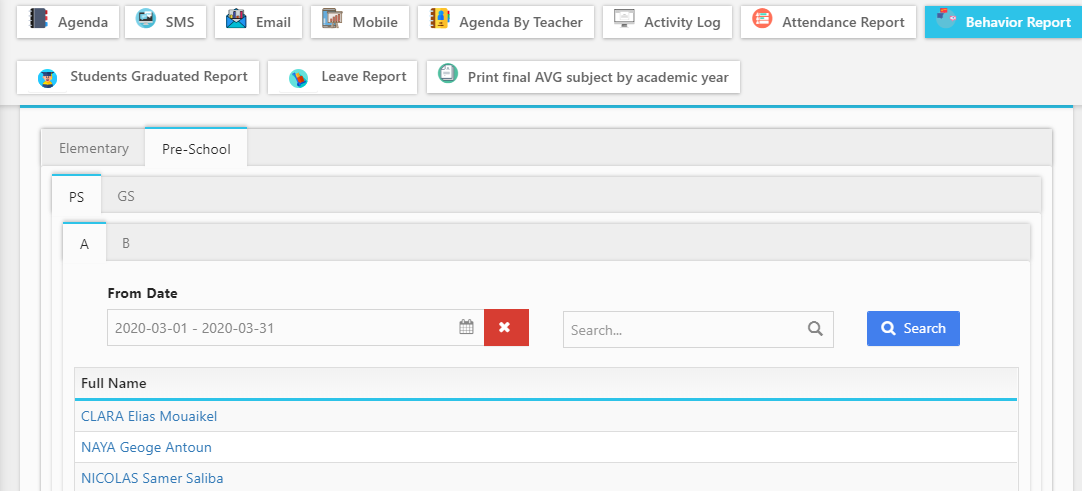 Steps and cases how to use behavior report:
Go to behavior report
Select Students class and section.
Set the period of the behavior.
Hit Search to get the result.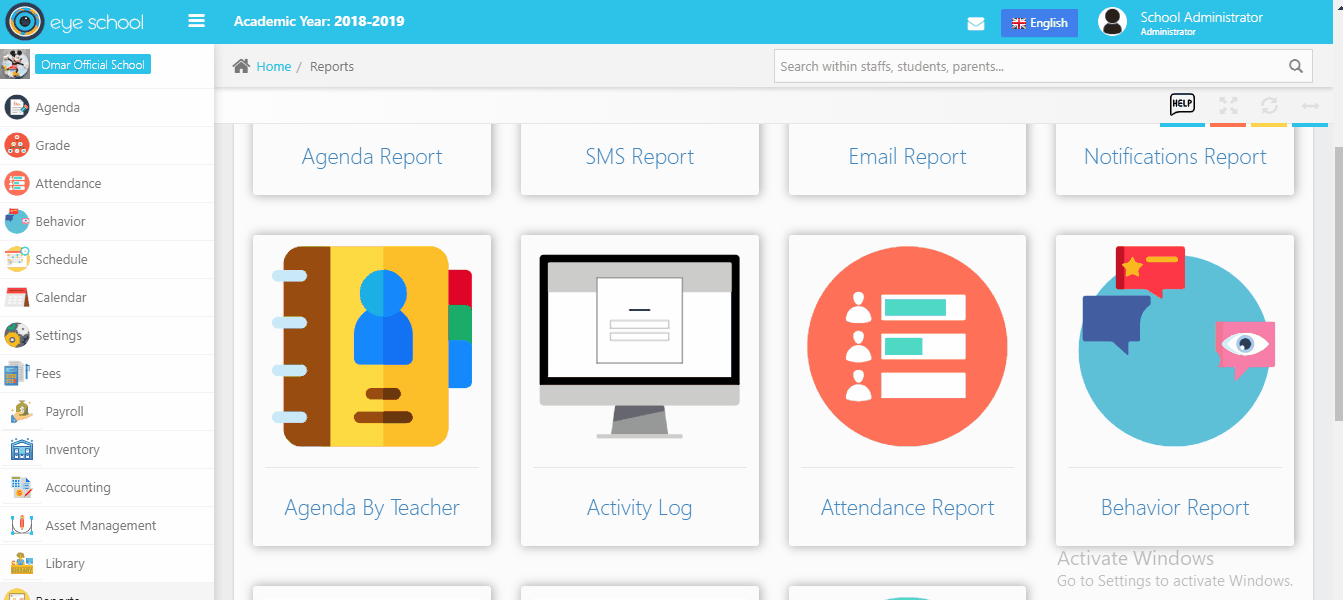 Data will be shown in a tabular view as shown in the above figure that shows forms of template behavior and number of answers in each it. The user can clink in any form to show more details of answers in right side which will show another table contains date of behavior and name of subject related to each question.to get student behavior report, check the figure below.