Steps and cases how to use Staff Attendance section:
Go to attendance report
Select Staff attendance.
Set the period of the absence.
Hit Search to get the result.
Data will be shown in a tabular view as shown in the above figure that shows (full name of staff, number of absence days, and number of absence periods, period name, date and reason). Note that reasons can be added from the templates section.
To get staff attendance report, check the figure below.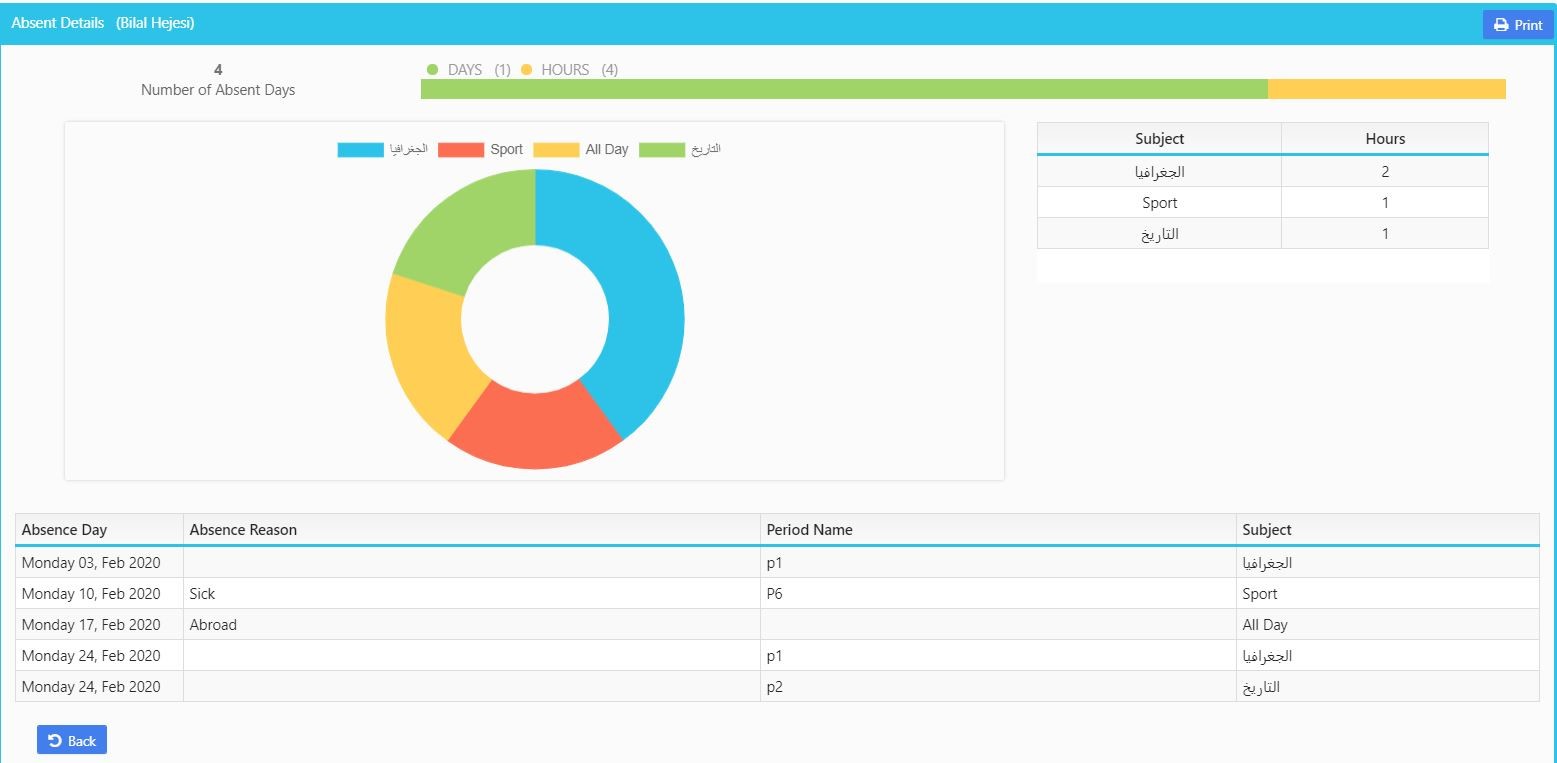 Finally you can get the report saved or printed by hitting print on the upper right corner.